"Champions at Sea" Dance Cruise

Top Dance Stars will be "Swingin' at Sea" along with hundreds of dancers!
ALL ABOARD!! West Coast Swing Champions At Sea is the place to be from December 7-12!! The ONLY Jack and Jill competition event and and WCS dance cruise in ONE.
It features Jordan Frisbee and Tatiana Mollmann, Benji Schwimmer and Torri Smith and John Lindo and Jessica Cox. Come ready to dance!!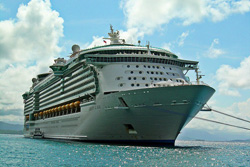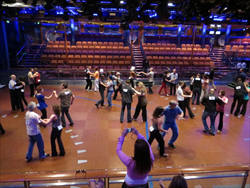 Cruise Features
There'll be up to 18 hours of group classes, from novice and intermediate to advanced, taught every day by 6 of the world's top west coast swing champions and instructors.
The amazing highlight of this first-annual West Coast Swing Champions At Sea event is the first-ever Jack & Jill Swing Championship at Sea – an event unlike any other you've ever attended.
As Director Robin Smith states...
"This is not your average dance cruise. WCS Champions At Sea™ is the only Jack and Jill event and Caribbean Cruise in one. Just imagine the thrill of competing on a cruise ship. The ship's Ice Rink magically transforms into a huge dance floor. It will be a magical experience that dancers will talk about for a long time. You definitely want to be a part of it."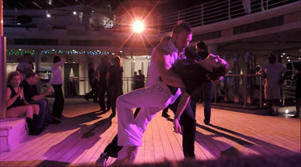 The Ship
You'll cruise aboard the Royal Caribbean "Liberty of the Seas" that features a pool, spa, game rooms, fitness center, wave machine, and more.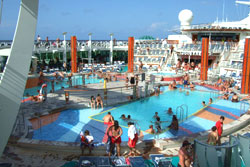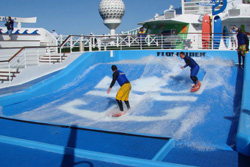 Itinerary
December 7, 2013
Fort Lauderdale, Florida
Embark 4:30 PM

December 8, 2013
Cruising

December 9, 2013
Belize City, Belize
9:00 AM - 6:00 PM

December 10, 2013
Cozumel, Mexico
8:00 AM - 6:30 PM

December 11, 2013
Cruising

December 12, 2013
Fort Lauderdale, Florida
Return 7:00AM
Website
Details and booking information at www.wcschampionsatsea.com or just call our travel agent 1-866-391-2680 (USA) or 1-786-393-5853 (International). Ask for Janet or Laurie when you call they will be happy to help you. A small deposit now will secure your best choice of cabins. Get 'em while they are HOT!!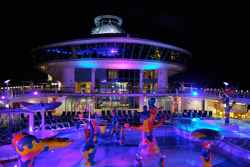 "Be sure to call your West Coast Swing dance friends and sign up together for a fabulous Swing dance adventure on the ocean. Top Pros, great workshops, all the food you can eat, fabulous on-board activities, the thrill of cruising the Caribbean, and the excitement of visiting exciting ports of call. You will absolutely LOVE it."
Sincerely,
Robin Smith
Cruise Director