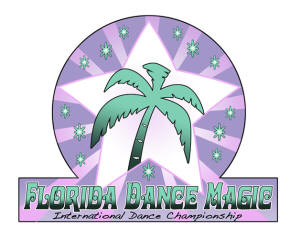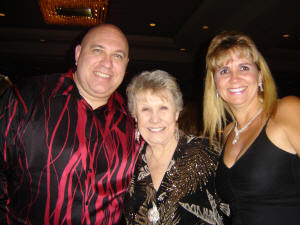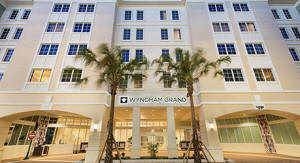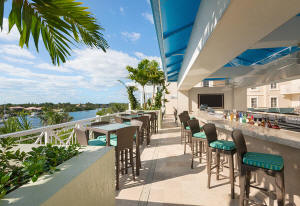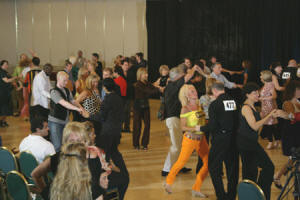 Bruce and Beth Perrotta have been the directors of Florida Dance Magic (formerly Miami Dance Magic) since 2008 and are celebrating the 10th Anniversary of their popular dance convention this year. They have cultivated an event in the Sunshine State that offers a great destination as well as exciting features.

We want you to know all about their sensational Swing Dance Convention.
USASN: First tell us about the Jupiter, Florida area and all the tourist features it has to offer

B&B: We have received only rave reviews on the location at the Wyndham
Grand in the Marketplace of Jupiter. Only two years old, this hotel is
beautiful. It sits right on the Intercoastal Waterway with the beach only
minutes away. Well appointed, the Wyndham is a beautiful location to
spend your Florida getaway.

Outside the hotel, picture a gorgeous little hamlet with shops and
eateries all around. Just a stroll around the Marketplace is well worth the
stay, with more choices for dining than you probably have days to stay!
Clean, well lit, The Marketplace is an incredible environment for you and
your family to enjoy between dances.

Jupiter itself is a hidden jewel in South Florida. There is so much to do or
see. From the incredible view of the ocean inland, Jupiter features many
natural attractions. Make Florida Dance Magic your center piece of your
dance vacation and stay for more fun and relaxation in Jupiter!
USASN: Describe your event, your philosophy and the special features that you offer.

B&B: Florida Dance Magic is a weekend dance event that features a
professional staff that loves to dance, a relaxed contest schedule, plenty
of workshops and enough dancing to make you want a vacation after your
weekend! As we discussed above, the location in itself is worth the visit.
Florida Dance Magic is an event that features many dancers from around
the world, participating as an International Dance Championship in West
Coast Swing. The core of our event is making Florida Dance Magic an
experience that you will remember forever. To do that, we handpick our
staff for their efforts to be on the dance floor with our dancers as much
as possible for the weekend. We are proud of their efforts year in and out
to provide great workshops, entertainment and personal instruction for
those that want to improve their dancing. On top of all that, they join us
on the dance floor throughout the weekend to add that personal touch to
our dancer's experience. We, as dancers, may not remember everything
from the workshops, but it is always a memorable dance with one of the
pros that can make someone's weekend!

In addition, we have little things like our Pro snowball dance, dance for
charity and your Event Director Meet and Greet for an ice cream treat!
Then add a professional show on Saturday night. You just don't want to
miss it!

For our competition dancers, we feature a standard WSDC registered J&J
series, along with Strictly Swing contests. As added bonus, we have a
Pro-Am strictly set of contests. Pro-Am Routines are available and our
Pro-AM J&J is unique. In a preliminary round, a set of two or three novice
and Intermediate dancers compete with a pro. The best of those two or
three goes to the final with that pro. Keep in mind that our pros have
some skin in this contest as winning with you is rewarded for the pro as
well!
USASN: What are your long-term plans for this event?

B&B: We will continue to offer a quality weekend for dancers at an
affordable price. We love our location and will endeavor to maintain a site
for Florida Dance Magic that makes the entire weekend experience a
memorable one. We want to continue to expand our dance family to many
more international dancers and make Florida Dance Magic a melting pot for
the world of West Coast Swing.

USASN: What states and countries do your dancers come from and who are some of the Top Pros who will be teaching this year?

B&B: In the states, I believe we have attracted dancers from practically
every state (I know for sure we've covered Montana and the Dakotas and
Alaska!). Canada, Nicaragua, and Brazil has visited. France, Belgium, Spain,
Finland, Norway, Germany and the UK have been aboard. Add in Russia
and the Ukraine, then over to Japan, Indonesia, Australia and New
Zealand and you can see we are truly international in scope!

Our teaching staff includes Mario Robau, Markus Smith and Tren Veal,
Robert Cordoba, Jessica Cox, Gregory Scott and Lemery Rollins among
many others.
USASN: Tell us about the sense of pride, service and accomplishment that
you both feel on this 10th Anniversary of Florida Dance Magic.

B&B: Beth and I are very proud of what we have accomplished in the
dance community. We created our scholarship award (Perrotta-Midiri) to
encourage and reward young dancers for their efforts in dance, their
education and community service. South Florida dance has grown
tremendously over the last ten years and we feel that FDM is a large part
of this infusion of energy and excitement. Creating an opportunity for our
dancers to meet and learn with and from so many dancers from around
the world helps create the sense of accomplishment that we set out to
make when we started Florida Dance Magic.
USASN: Give us a two sentence sales pitch for "Florida Dance Magic" to encourage dancers to attend.

B&B: Florida Dance Magic is an International Dance event That will fill your
weekend with dance, competition, fun and camaraderie with other dancers
from around the world. You just don't want to miss it!


Florida Dance Magic
July 13-17, 2017
Jupiter Florida

Website: www.floridadancemagic.com