Dancing and Cruising on the Atlantic and Pacific and Mediterranean Sea!


For those of you who have never gone on a Dance Cruise, read this feature story. Once you do, you'll want to get on the phone and book passage right away.

While participating in dance events, boot camps and workshops can be lots of fun, most dancers have already done those things in city after city around the country. But Dancing at Sea and enjoying a 7-day scenic vacation is something Special.

Sundancer Cruises is one of the veteran dance cruise operators on the national dance circuit. They host several hundred dancers each year on their dance cruises that travel to magnificent places like the Caribbean, Mexico, Alaska, Hawaii, and Europe. They offer a variety of dance genres like Swing, Hustle, Salsa, Latin, and Ballroom as part of their dance mix. For about $700 - $900 you get a 7-day cruise that includes cozy lodging, unlimited food, first-class theatrical entertainment, dance workshops, social dancing, fabulous amenities, and a chance to visit exciting ports of call. You just can't beat it.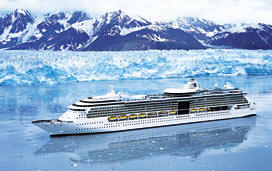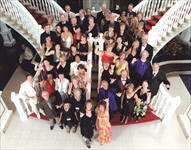 Sundancer Cruises are so much fun that more than 50% of their participants are repeat customers. That number tells you all you need to know about the value and quality of the experience they provide their customers.

With a limit of 100 dancers per cruise, the atmosphere and camaraderie is more personal that of large dance conventions numbering over 500 people. And the scenery is magnificent with views of tranquil open seas and charming coastal towns. You won't get that in a land-based convention hotel.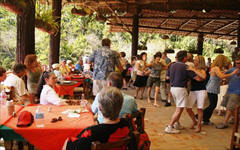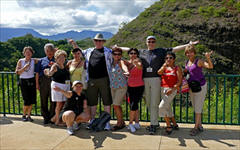 Directors Brent and Cathy Paxton summarize the experience...
"From the special Sundancer Greeting as you first enter your cabin, to a complimentary cocktail hour at our "Welcome Aboard" party, to our professional instructors, to the outstanding dance music, to our exclusive shoreline excursions, we provide our cruisers with personal attention and special treatment".

Need more to persuade you? Just look at these exciting photos from past Sundancer cruise adventures...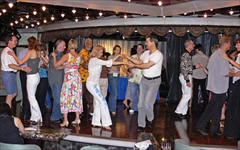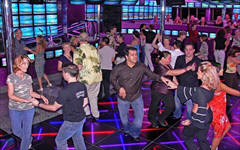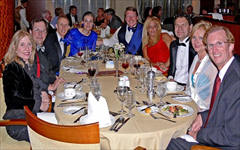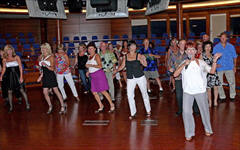 As Cathy states, "If you like dancing, traveling, meeting new friends, and experiencing adventure on the seas, call us and book passage on a Sundancer cruise. You'll have the time of your life - and lasting memories to enjoy".

Next cruise: February 10-16, 2013 to the Western Caribbean.
Phone: 866.409.SAIL or 303.250.7344

Click website for complete information on all cruises: www.sundancercruises.net